From RTE,
"ON TV, ONLINE AND THE RTÉ STILLS LIBRARY, LOOK OF THE IRISH CELEBRATES THE PHOTOS WHICH HAVE SHOWN US WHO WE ARE SINCE 1839."
'The Look of the Irish' is a series of 9 programs dedicated to Photography and representation. This is the list:

RTÉ One, 11.10pm on Sunday 9 August 2009
Made shortly before his death, this moving portrait of renowned photographer Fergus Bourke was first shown in May 2007. It introduces us to his life and work and the wide array of Irish life captured through his lens, including Dublin street scenes, pioneering photo-journalism, remarkable portrait photographs and classic images of Connemara and the Irish countryside.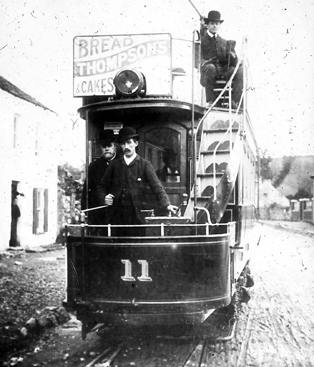 RTÉ One, 7.30pm on Monday 10 August 2009
Robert, William, and Alec Day photographed their native Cork for over 100 years, creating a unique and unsurpassed photographic record of the city and its surroundings. This new documentary tells the story of an unusual family and the images they produced, from visiting kings and streetscapes to naked ladies and departing liners.

RTÉ One, 8.30pm on Monday 10 August 2009
First broadcast in April 1994, 'The Day Before Yesterday' looks back at Ireland in the 20's, 30's and 40's, as shown through the lens of Jesuit and photographer Fr. Francis Browne. Scripted and narrated by Michael Ryan, over 2,000 photographs from Fr. Browne's collection of 40,000 are seen onscreen, a fascinating account of the birth and growth of independent Ireland record, of the people and the times.

RTÉ One, 11.05pm on Monday 10 August 2009
David Farrell is the only Irish photographer to have won the European Publishers' Award for Photography, for his hugely successful exhibition Innocent Landscapes, dealing with the searches for the so-called "disappeared" from the conflict in the north of Ireland. Shot in Dublin, Wicklow, Cork, Italy and Paris, Elusive Moments follows two years of his working life, taking photographs, editing and printing his pictures, preparing them for exhibitions, and dealing with the marketplace.

RTÉ One, 11.25pm on Tuesday 11 August 2009
The Côte D'Azur in the 1950's was the most glamorous place on the planet, where high society, big business, art, music and literature gathered to play. And Irish photographer Edward Quinn (1920 – 1997) was there to record it, producing exclusive photos of Grace Kelly, Federico Fellini, Pablo Picasso, Audrey Hepburn, Marlon Brando, Kirk Douglas, Sophia Loren, Edith Piaf, Max Ernst, Frank Sinatra, Brigitte Bardot, Orson Welles, Marlene Dietrich, Miles Davis and so many more.

Sweet Cork Of Thee – Edwardian Cork On Camera
RTÉ One, 7.30pm on Wednesday 12 August 2009
Some 15 years before Tomas MacCurtain and Terence McSwiney defined Cork's republican credentials, English cinematographers Mitchell and Kenyon observed an altogether more 'loyal' Cork than that portrayed in the Rebel Cork story. In this RTÉ Archive Unit documentary, first shown on Christmas Day 2005, Pat Butler casts a wry eye on the Citizens of Cork, as they sport and play and go about their lives on the Banks of the Lee in 1902, spiced with Victorian and Edwardian ballads.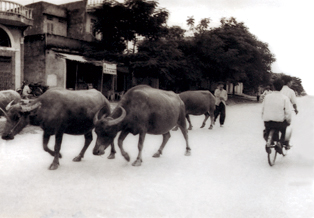 RTÉ One, 11.55pm on Wednesday 12 August 2009
First shown in February 2003, Dark Room looks at the life of the famous Irish photographer, Harry Thuillier, Jnr. Born in Dublin in 1984, his subject matter was noted for its particular darkness, including ancient skulls, limbs decorated with opium pods and flowering nudes. He survived an attack on a Dublin street which left him with only 80% vision in his right eye, and went on to make very distinctive and beautiful work, until his unexpected and mysterious death in Milan in December 1997.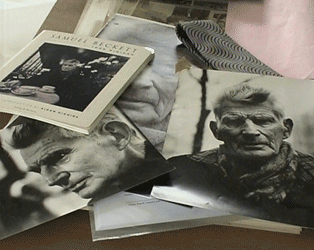 The Man Who Shot Beckett
RTÉ One, 11.05pm on Thursday 13 August 2009
John Minihan is probably the most important Irish photographer alive today, his subjects ranging from Francis Bacon to John Hurt, Princess Diana to William Burroughs, his acclaimed pictures of Athy, and the famous series of photographs he took of Samuel Beckett in London and Paris. This profile of Minihan was first shown as part of RTÉ Beckett 100 in April 2006 and celebrates the friendship between Beckett and the photographer, a friendship that produced some of the most remarkable images of the great writer.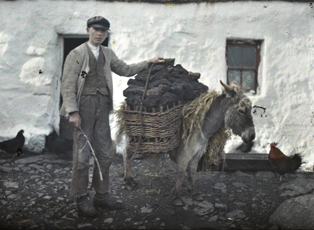 Townlands: Not Fade Away
RTÉ One, 8.30pm on Friday 14 August 2009
In the wet and windy summer of 1913 two young women arrived in Ireland from France. Marguerite Mespoulet and Madelaine Mignon were women on a mission – to document what they regarded as the dying remnants of a great Celtic culture. During May and June 1913 they made a total of 75 colour photographs, stunning images, many with the delicacy of paintings, which together with their travel notebook, form a unique and fascinating record of an Ireland that, even then, was quickly fading away. (First shown in August 2004.)
The official site for 'The Look of the Irish' is here:
http://www.rte.ie/lookoftheirish/index.html