During the last two days – 4th and 5th of February –  I had the opportunity of following Paul Lowe's Tweetcast from Photography next, an International Conference at Nordiska Museet in Stockholm. Paul Lowe is Course Director at the Masters in Photojournalism and Documentary Photography at the University of the Arts London, LCC.
The keynote speakers at the conference were Martin Barnes, Elizabeth Edwards, Jens Erdman Rasmussen, Joan M. Schwartz and Martin Lister.
Thanks to the magic of the hashtags (#photonext) you can now re-read the broadcast and share some very interesting points raised – Jens Erdman Rasmussen curator Danish National Museum of Photography requoted 'museums are concentration camps for art'. You can follow the whole list of tweets tagged #photonext
I asked Paul Lowe through Twitter if he could pass on a question to Jens Erdman Rasmussen, one that troubles me:
is the curator the new artist?
Coincidentally, yesterday, while Paul Lowe was broadcasting from  Sweden, some of us MAVIS students had a field day with artist Sean Lynch.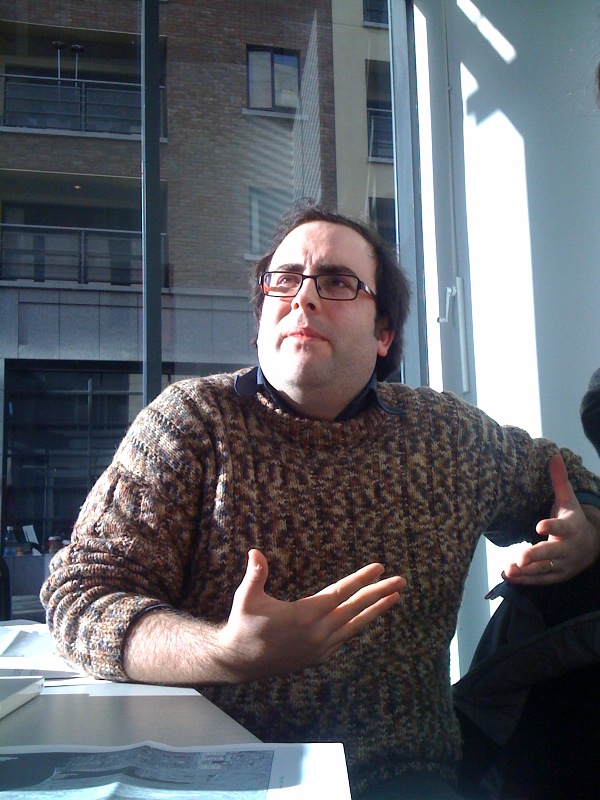 If I have learnt anything from Sean is definitely that the Artist is the new Artist, and perhaps also the new Curator – or has it always been? At some point, we spoke about the role of the curator in the preparation of his last exhibitions. After a long and very interesting answer he asserted and resumed that 'not much, really' – joking then about our future as students of Visual Arts Practices on a Curatorial strand.
But the thing is, when an artist develops his or her own practice in such a methodic and persistent way as Sean Lynch does, exhausting research paths as an everyday strategy, the role of the curator in shaping the presentation of the work is already done. Is it not?
These conversations remind me of a great post by EYECURIOUS entitled, Word of the Year 2009, where the concept of curator is re-evaluated and polished.