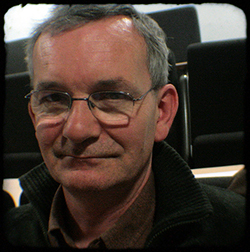 Martin Parr discusses his long career as one of the most original and innovative photographers of our time. From the early days of taking black and white photographs of Ireland, notably A Fair Day (1984), Bad Weather (1982), the groundbreaking The Last Resort (1986) and up to his most recent work exploring globalisation and tourism. Martin's unique perspective on the follies and vanities of our time has consistently enlighted, amused and even alarmed. A photograph by Martin Parr is instantly recognisable as his: in a world in which we are bombarded by the visual media, his image always engage and can never be ignored.
Entries are still being accepted for the Ranelagh Outdoors exhibition of street photography to be judged by Martin Parr. Further details at the bottom of this page.
Date –Sunday 28th September at 2.00pm
Venue: Ranelagh Multidenominational School
Tickets: €10
Tickets must be booked in advance at The Ranelagh Arts Festival web site.
Ranelagh Outdoors – Photo Exhibition
Date – Friday, 26th September – Sunday, 28th September
Venue: Ranelagh Multidenominational School
Time: On view from 11am – 6.00pm, entry is free.
This exhibition is of original photographs taken outdoors in Ranelagh. Street photography has inspired and been the subject matter of many of the great photographers including Martin Parr who will be judging the exhibition and awarding a prize. We hope to have a large contribution from local amateur photographers.