From RTE,
"ON TV, ONLINE AND THE RTÉ STILLS LIBRARY, LOOK OF THE IRISH CELEBRATES THE PHOTOS WHICH HAVE SHOWN US WHO WE ARE SINCE 1839."
'The Look of the Irish' is a series of 9 programs dedicated to Photography and representation. This is the list:

RTÉ One, 11.10pm on Sunday 9 August 2009
Made shortly before his death, this moving portrait of renowned photographer Fergus Bourke was first shown in May 2007. It introduces us to his life and work and the wide array of Irish life captured through his lens, including Dublin street scenes, pioneering photo-journalism, remarkable portrait photographs and classic images of Connemara and the Irish countryside.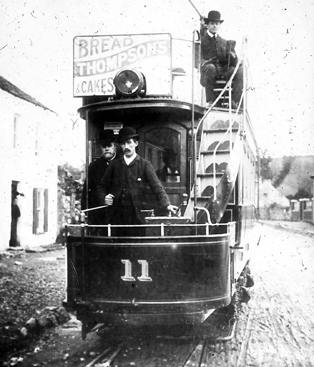 RTÉ One, 7.30pm on Monday 10 August 2009
Robert, William, and Alec Day photographed their native Cork for over 100 years, creating a unique and unsurpassed photographic record of the city and its surroundings. This new documentary tells the story of an unusual family and the images they produced, from visiting kings and streetscapes to naked ladies and departing liners.

RTÉ One, 8.30pm on Monday 10 August 2009
First broadcast in April 1994, 'The Day Before Yesterday' looks back at Ireland in the 20's, 30's and 40's, as shown through the lens of Jesuit and photographer Fr. Francis Browne. Scripted and narrated by Michael Ryan, over 2,000 photographs from Fr. Browne's collection of 40,000 are seen onscreen, a fascinating account of the birth and growth of independent Ireland record, of the people and the times.

RTÉ One, 11.05pm on Monday 10 August 2009
David Farrell is the only Irish photographer to have won the European Publishers' Award for Photography, for his hugely successful exhibition Innocent Landscapes, dealing with the searches for the so-called "disappeared" from the conflict in the north of Ireland. Shot in Dublin, Wicklow, Cork, Italy and Paris, Elusive Moments follows two years of his working life, taking photographs, editing and printing his pictures, preparing them for exhibitions, and dealing with the marketplace.

RTÉ One, 11.25pm on Tuesday 11 August 2009
The Côte D'Azur in the 1950's was the most glamorous place on the planet, where high society, big business, art, music and literature gathered to play. And Irish photographer Edward Quinn (1920 – 1997) was there to record it, producing exclusive photos of Grace Kelly, Federico Fellini, Pablo Picasso, Audrey Hepburn, Marlon Brando, Kirk Douglas, Sophia Loren, Edith Piaf, Max Ernst, Frank Sinatra, Brigitte Bardot, Orson Welles, Marlene Dietrich, Miles Davis and so many more.

Sweet Cork Of Thee – Edwardian Cork On Camera
RTÉ One, 7.30pm on Wednesday 12 August 2009
Some 15 years before Tomas MacCurtain and Terence McSwiney defined Cork's republican credentials, English cinematographers Mitchell and Kenyon observed an altogether more 'loyal' Cork than that portrayed in the Rebel Cork story. In this RTÉ Archive Unit documentary, first shown on Christmas Day 2005, Pat Butler casts a wry eye on the Citizens of Cork, as they sport and play and go about their lives on the Banks of the Lee in 1902, spiced with Victorian and Edwardian ballads.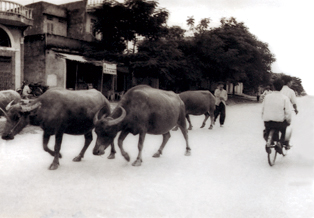 RTÉ One, 11.55pm on Wednesday 12 August 2009
First shown in February 2003, Dark Room looks at the life of the famous Irish photographer, Harry Thuillier, Jnr. Born in Dublin in 1984, his subject matter was noted for its particular darkness, including ancient skulls, limbs decorated with opium pods and flowering nudes. He survived an attack on a Dublin street which left him with only 80% vision in his right eye, and went on to make very distinctive and beautiful work, until his unexpected and mysterious death in Milan in December 1997.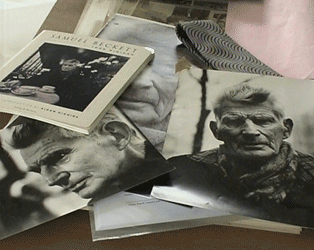 The Man Who Shot Beckett
RTÉ One, 11.05pm on Thursday 13 August 2009
John Minihan is probably the most important Irish photographer alive today, his subjects ranging from Francis Bacon to John Hurt, Princess Diana to William Burroughs, his acclaimed pictures of Athy, and the famous series of photographs he took of Samuel Beckett in London and Paris. This profile of Minihan was first shown as part of RTÉ Beckett 100 in April 2006 and celebrates the friendship between Beckett and the photographer, a friendship that produced some of the most remarkable images of the great writer.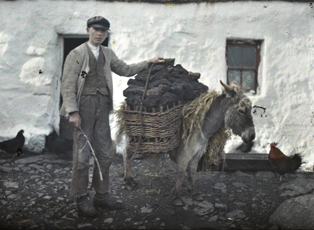 Townlands: Not Fade Away
RTÉ One, 8.30pm on Friday 14 August 2009
In the wet and windy summer of 1913 two young women arrived in Ireland from France. Marguerite Mespoulet and Madelaine Mignon were women on a mission – to document what they regarded as the dying remnants of a great Celtic culture. During May and June 1913 they made a total of 75 colour photographs, stunning images, many with the delicacy of paintings, which together with their travel notebook, form a unique and fascinating record of an Ireland that, even then, was quickly fading away. (First shown in August 2004.)
The official site for 'The Look of the Irish' is here:
http://www.rte.ie/lookoftheirish/index.html
FOTOFESTIWAL, Lodz, Poland, May 7th – 31st, 2009
From their site: "Even people who deal with photography on a daily basis find it difficult to choose what is important and worth attention from the profusion of "photographic works" of the last years. It is not easy to follow every novelty, change, interesting names and ideas. Slideshows and curator presentations are an attempt to update the recent changes and trends in the European photography.
We invited curators from six countries to help us create this programme. Each of them was asked to make a subjective choice of artists and photo projects that best reflect the character and condition of current photography of a given country.
The presentations is comprised of two parts. The first part consists of lectures during which the curators will present their latest photo discoveries and will try to explain their choice of projects. The second part consists of night slideshows with music prepared especially for the Fotofestiwal."
CURATORS:
Austria – Martin Breindl
France – Jim Casper
Greece – Nina Kassianou
Ireland – Peggy Sue Amison
Italy – Alessandra  Capodacqua
Poland – Tomasz Ferenc
* * *
AUSTRIA
Curator: Martin Breindl
FLUSS – Society for the Promotion of Photo and Media Art, Wolkersdorf, Austria
Martin Breindl, born 1963 in Vienna, Austria, is a media artist, theoretician and curator. He is the founder of alien productions (in collaboration with Andrea Sodomka, Norbert Math and August Black), an artists' network dealing with new technology and media. He works in the fields of media performance, installation, net art, radio art, sound art, video art and visual arts. Since 2001, he has been one of the curators of FLUSS – society for the promotion of photo and media art, based in Wolkersdorf, Austria; since 2005, he has also been a co-curator of the International Photographic Triennial Backlight.
SLIDESHOWS:
8th of May – Friday (08:30 pm – EC1, 1/3 Targowa St., Lodz )
Artists and Projects:
Sabine Bitter & Helmut Weber – Plugged In, Fenced Out
Eva Brunner-Szabo – Bandages I, III, VII
Robert F. Hammerstiel – Private Stories II & Alles in bester Ordnung IV
Sabine Maier – Commo-nice!
Herwig Turk – Agents
* * *
FRANCE
Curator: Jim Casper
Lens Culture – photography and shared territories (online magazine)
Jim Casper is the editor and publisher of Lens Culture – an international online magazine celebrating contemporary photography, art, media, and world cultures. Each day, the site attracts between 5,000 and 6,000 unique visitors from more than 50 countries.
Jim also curates arts exhibitions, writes about photography and culture for magazines and books, lectures, reviews portfolios, coordinates events and workshops, collaborates in formal partnerships to promote and publicize important international photography events and conferences, and serves as an international artists' agent.
SLIDESHOWS:
8th of May – Friday
08:30 pm – EC1, 1/3 Targowa St., Lodz
Artists and Projects:
Denis Darzacq – Hyper
JR – Women are Heroes
Eric Tabuchi – 26 Abandoned Gasoline Stations
Alexei Vassiliev – Troubled Moments
Guilaume Zuili – Fragments
* * *
GREECE
Curator: Nina Kassianou
Thessaloniki Museum of Photography, Greece
Phd in History of Photography. She is collaborating as an exhibition curator and photography book editor with the Museum of Photography in Thessaloniki. Permanently working as a curator for Gallery M55 in Athens which promotes work of Greek and European young photographers.
She has organized many individual and group exhibitions in Greece and in Europe. As a reviewer she has participated in many festivals in Europe. She is one of the contributors to the the 1st Cyclopedia of European Photography presenting the Greek part.
SLIDESHOWS:
8th of May – Friday
10:30 pm – Jazzga Club, 17 Piotrkowska St., Lodz (open air event)
Artists and Projects:
Athina Chroni – People – 3D photographs
Haris Kakarouhas – Square Icons
Evangelia Kranioti – Au moment X
Costas Ordolis – Bodies, Masks & Cities
Ioanna Ralli – Archetypes of the Feminine
* * *
IRELAND
Peggy Sue Amison
Sirius Arts Centre, Cobh, Co. Cork, Ireland
In her position as Artistic Director at Sirius Arts Centre in Ireland for over 8 years, Peggy Sue Amison has curated numerous photographic and other visual arts exhibitions with artists from around the world. She also facilitates the development of new works through the international artist-in-residency programme at Sirius, often partnering artists and organisations together on projects.
A photographic artist herself, Peggy has also written critical essays and reviews for numerous photographic publications internationally and serves as a reviewer at meeting places for photographers at different photographic festivals. An important part of her work at Sirius is focused on raising the level of discourse about photography in Ireland through all of the above.
POKAZY SLAJDÓW:
9th of May – Saturday
09:00 pm – Jazzga Club, 17 Piotrkowska St., Lodz (open air event)
Artists and Projects:
Mark Curran – The Breathing Factory
David Farrell – Nè vicino Nè lontano. A Lugo // Neither Close, nor Far. Lugo
Seán Hillen – The Troubles
Jackie Nickerson – Faith
Eoin O' Conaill – Common Place
* * *
ITALY
Curator: Alessandra Capodacqua
Fondazione Studio Marangoni – Center of Contemporary Photography in Florence
Alessandra Capodacqua has curated exhibitions in Italy and abroad, among others the Backlight Triennial Festival of Photography in Tampere, Finland. She has also been invited at portfolio reviews such as Photolucida – Critical Mass (USA); Mission Jeunes Artistes, Toulouse (France); Photo Triennale Hamburg (Germany).
She teaches photography at New York University in Florence, and creative photography – including pinhole and toy cameras, alternative printing techniques. Currently lives and works in Florence.
SLIDESHOWS:
8th of May – Friday
10:30 pm – Jazzga Club, 17 Piotrkowska St., Lodz (open air event)
Artists and Projects:
Fabio Barile – Among
Alessandro Destro – Suspect Behaviour
Simone Donati – Crimean Tatars, Return to the Motherland
Silvia Noferi – Hôtel Rêverie
Elisabetta Senesi – Handle With Care
* * *
POLAND
Curator: Tomasz Ferenc
Department of Sociology of Culture, University of Lodz, Poland
Tomasz Ferenc (1973), member of Fundation of Visual Education in Lodz. Works as a academic teacher and researcher at the University of Lodz (Department of Sociology, Chair Sociology of Art). His PhD thesis ware devoted to social aspect of using and understanding photography. His main subject is sociology of photography and visual anthropology. He is interested in possibilities of using photography during research process.
He has edited and co-edited five books focused on different aspects of this medium (two of them will be printed this year). He cooperates with some photo magazines in Poland and publishes scientific and popular articles. Now he is more involved in practice of photography than in theory, as it has been for many years. With some others photographers he works on project devoted to oppressive aspects of architecture.
SLIDESHOWS:
9th of May – Saturday
09:00 pm – Jazzga Club, 17 Piotrkowska St., Lodz (open air event)
Artists:
Anita Andrzejewska – Nur-e jan
Konrad Grajner – 44 War-schau
Magdalena Kmiecik – Space Between
Michal Przezdzik – Still Life
Dominika Truszczynska – Glimpses of Infinity
* * *
via Fotofestiwal